Nieuwe auto? Check altijd het kenteken online
Speel jij ook met de gedachte om een andere auto te gaan kopen? Het is altijd erg leuk om lekker rond te neuzen op de verschillende sites en kijken wat er allemaal te koop staat. Een nieuwe auto kopen (of tweedehands) blijft toch altijd iets leuks.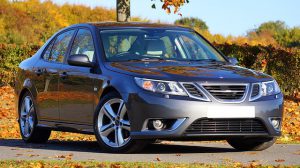 Maar hoe weet je nu of de auto die je op het oog hebt een goede koop zal zijn? Dat blijft voor veel mensen toch een beetje gissen. Eigenlijk wil je de historie van die auto inzien en welke specificaties er bij de auto horen. Er zijn online kenteken checks uit te voeren waarmee je inzicht krijgt in deze zaken. Dat is nog eens handig! Je kunt op de website een check uitvoeren.
Kilometerstanden vervalsen is verleden tijd
Het vervalsen van de kilometerstand is er bijvoorbeeld tegenwoordig al niet meer bij. Een handeling die sommige dealers nog wel eens deden. Ze draaide de kilometerstanden flink terug om zo meer voor de auto te kunnen krijgen. Het kenteken veranderd niet, mits de auto naar het buitenland vertrekt. Via dit kenteken wordt allerlei informatie digitaal bijgehouden. Je kunt een hoop inzien op deze manier. Door van te voren de auto te checken, kun je een betere beslissing nemen of de auto goed in. Of dat er misschien toch iets niet helemaal in de haak is met de wagen.
Internet maakt kenteken check heel eenvoudig
Via het internet kun je hier bij meerdere websites een beroep doen. Wil je de basis informatie inzien dan is deze meestal gratis, voor gedetailleerde gegeven moet je vaak een kleine vergoeding betalen. Ideaal als je ziet dat de auto een schadeverleden heeft bijvoorbeeld. Je wilt dan tenslotte wel precies weten of dit een deukje was of dat de auto helemaal uit elkaar heeft gelegen. Heb je een mooie auto op het oog en sta je op het punt de aanschaf te doen, doe dan altijd nog even een laatste kenteken check.