Zo ga je goed voorbereid naar de huisarts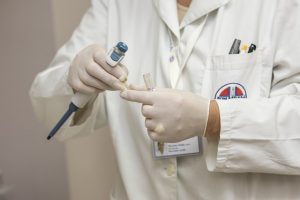 Een bezoek aan de huisarts kan in bepaalde gevallen belangrijk zijn. De huisarts is ook wel de eerstelijns gezondheidszorg. Een huisarts is dan ook heel breed opgeleid. Hij of zij kan gezondheidsproblemen spotten en ingrijpen waar nodig.
Soms kunnen er bijvoorbeeld pijnstillers of andere medicatie worden voorgeschreven, dit kan de huisarts zelf doen. Maar in andere gevallen kan dit juist weer niet. De dokter zal de patiënt dan doorverwijzen naar een specialist, die bijvoorbeeld in het ziekenhuis werkzaam is. Wanneer iemand naar de huisarts gaat, is het vooral belangrijk om een goede voorbereiding te doen. Zo weet men zeker dat de huisarts goed kan helpen, want er is vaak maar beperkt tijd om naar de klachten te luisteren. Met de juiste voorbereiding wordt deze tijd zo efficiënt mogelijk gebruikt. Dat is niet alleen prettig voor u, maar ook voor de arts.
Regulier consult boeken
Een afspraak (of consult) bij de arts neemt normaal gesproken ongeveer 10 minuten in beslag. Dat is natuurlijk een vrij korte tijd. Toch kan de arts in deze tijd vaak een goed beeld krijgen van de klachten, mits deze uiteraard duidelijk zijn. Vaak kunt u aan de hand van uw eigen klachten wel bepalen of een enkel consult voldoende zal zijn. Als er veel verschillende klachten zijn, kan het interessant zijn om eens te kijken naar een dubbel consult. Meestal is dit ook mogelijk om in te plannen, mits het van te voren wordt aangegeven. De telefoniste kan vaak aan de hand van uw klachten bepalen of een dubbel consult noodzakelijk is. Geef het in ieder geval door per telefoon bij het maken van de afspraak, dan kan naar gekeken worden.
Zorg dat de klachten duidelijk in kaart zijn gebracht
Het komt mensen heel regelmatig voor dat ze vergeten welke klachten ze allemaal hadden, op het moment ze bij de huisarts zaten. Een goede voorbereiding is dan ook zeer belangrijk. Schrijf de klachten en de momenten waarop deze optraden bijvoorbeeld op een briefje, wat u mee kunt nemen naar de huisarts. Zo weet u zeker dat er niets vergeten wordt en kan de arts een compleet beeld krijgen van de ontwikkelingen van de klachten.
Bezoek ook eens de huisarts Rotterdam zuidplein:
Gezondheidscentrum Zuidplein
Strevelsweg 700
3083 AS Rotterdam
http://www.gczuidplein.nl/