Aansprakelijkheidsverzekering zzp? Waarom de juiste keuze belangrijk is! 
Een aansprakelijkheidsverzekering zzp is in de ogen van een zzp'er soms meer een luxe dan een noodzaak. Echter staat dit verder van de werkelijkheid dan je op het eerste gezicht misschien zou denken. Bijna iedereen denkt in het begin wel dat het hem of haar niet zal overkomen dat er iets misgaat waardoor er mogelijk een hoop onnodige kosten worden gemaakt.  
Geen rekening gehouden met schades
Het komt alleen nog altijd best wel vaak voor dat er op de een of andere manier schade wordt gemaakt waar vooraf absoluut geen rekening mee werd gehouden. Dit kan al zoiets simpels zijn als dat iemand over een kabel van jouw apparatuur valt en zijn arm breekt. Dit is dan niet per se een fout van jou als zzp'er wat rechtstreeks iets met de opdracht te maken heeft, een wa verzekering voor zzp kan hierbij hulp bieden. Maar dit valt wel onder de verantwoordelijkheid van de zzp'er, omdat deze kabel dus blijkbaar op een onveilige manier rondslingerde. Met een aansprakelijkheidsverzekering worden al dit soort kosten gewoon vergoedt.  
De juiste verzekering
Om per type bedrijf de juiste aansprakelijkheidsverzekering af te sluiten, is het belangrijk dat er goed wordt gelet op de verschillende voorwaarden van de verschillende aansprakelijkheidsverzekeringen. Een zzp'er die in de bouw werkt heeft bijvoorbeeld meer risico op grote schade dan een zzp'er die zich bevindt in de wereld van online marketing. In dat geval kan een zzp'er in de bouw ook beter een aansprakelijkheidsverzekering afsluiten die uitgaat van een hoger verzekerd bedrag en een bijbehorende hogere maandelijkse premie. Je wilt niet het risico lopen dat je verzekerd bent, maar dat het totaal verzekerde bedrag alsnog niet voldoende is om mogelijke schade in zijn volledigh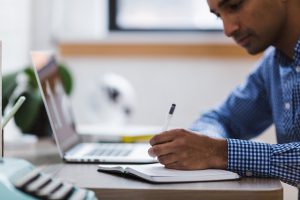 eid te dekken.