Buikwandcorrectie overwegen na een zware bevalling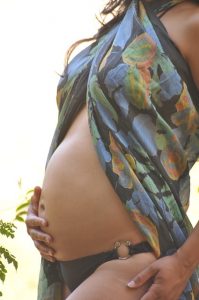 Wanneer iemand in verwachting is van een nieuw kindje, is het uiteraard een spannende tijd. Er worden echo's gemaakt en een vrouw let goed op haar voeding. Een kindje op de wereld zetten is natuurlijk niet niks. Je wilt dat het gezond is en een vitaal leven voor zich heeft. Na een bevalling veranderd het leven van de vrouw compleet. Ze heeft opeens een extra mond om te voeden en moet het kindje beschermen.
Daarnaast kan een vrouw na een zwangerschap last krijgen van bepaalde gebieden aan het lichaam. De zwangerschap kan zo zijn tol eisen van het lichaam. Het overigens zo dat niet alle vrouwen hier last van hebben, maar als dat wel het geval is zal dit meestal rond de buik zijn. De buik heeft bijvoorbeeld veel overtollig vel wat de pas bevallen vrouwen graag zouden zien verdwijnen. Een BuikwandCorrectie is een ingreep uit de cosmetische chirurgie, waarmee dit doel kan worden bewerkstelligd.
De mommy makeover richt zich op vrouwen die pas bevallen zijn
De buik is meestal het gebied waar de meeste problemen ontstaan na een zwangerschap. Maar ook kunnen de borsten slapper geworden zijn of zijn gaan hangen door de zwangerschap. Ook dit is een gebied wat vrouwen graag zouden aanpakken. De ingreep die de mommy makeover wordt genoemd, is een ingreep die uit Amerika nu ook in België te doen is. Het is een combinatie van de buikwandcorrectie en de borstlift of borstvergroting. Deze ingreep is vanzelfsprekend wel kostbaarder omdat het eigenlijk 2 ingrepen in 1 zijn. Geen enkele operatie is overigens zonder risico's. Laat u altijd goed voorlichten door een plastisch chirurg of arts over de risico's.